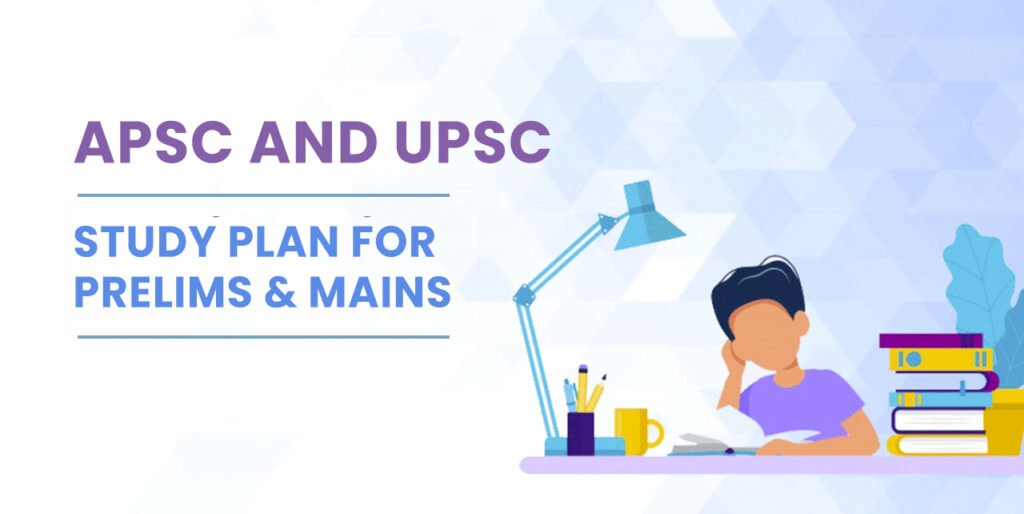 To pass the APSC and UPSC examination, it needs a sheer amount of quality learning, preparation, and the right guidance. Appearing for this examination is easy, but clearing the examination is not so easy for everyone.

Thus, understanding your desire to achieve your goal, we are going to throw some light on how we made our toppers dream true. Having the right study plan with a time table is very important for each aspirant. So, here are some amazing APSC and UPSC study plans tips for your effective preparation with proper time management.
Don't be lost looking over the vast study material and syllabus. All you need to keep your track on by having the right study schedule.
Having a proper study plan with a schedule will help you to cover the entire UPSC and APSC syllabus on time. This helps to distribute your studies accordingly and will give enough time for revision as well.
Choose your subjects wisely so that your study won't give you any stress. Planned and ready preparation will help you to perform the best of your abilities.
Personalize your UPSC and APSC study time table by choosing the subjects based on your strengths and weaknesses. This will help you individually to be more focused on your preparation.
A proper study plan will increase your productivity and help you to enhance your efficiency while clearing your study confusion.
When you prepare following a strict study plan, you will get more time to study without any confusion and exhaustion. You will get enough breaks for rest and naps to achieve your goal.
Lastly, a proper study plan will not just help you with your time management but also help you with your self-assessments.
Conclusion
To crack APSC and UPSC examination is a dream of many aspirants, but one can achieve their dream only if he/she knows the basics about the study plan. We hope our tips will help you with your APSC and UPSC preparation.
To know more about APSC and UPSC offline and online coaching courses, you can check our website.
Best of Luck!