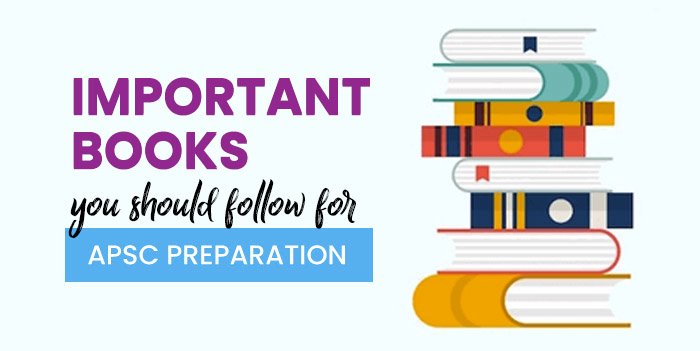 APSC prelims strategy and books prelims cannot be explained easily in few lines; however, a detailed compilation of books have been mentioned here.
There have been many changes in APSC pattern for couple of years now. Though there are no optional subjects in prelims but the general studies comprise a lot of subjects. Only hard work with right techniques plus planned strategy required to crack the exam.
Generally, class VI to XII NCERT study materials are ideal start for APSC preparation but you need some standard books as well for GS (General Studies) paper.
Please check the details of study materials given below:

List of NCERT books required for APSC preparation:
History, Geography, Polity, Economics- Standard VI- XII
Social and Political Life (Civics) – Standard VI-VIII
Indian Society- Standard XI and XII
Standard XI- An Introduction to Indian Art & Living craft traditions of India (chapter 9 & 10)
Science and Technology- Standard VI-X
Chemistry- Standard XI (Unit 14), Standard XII (Unit 16)
Biology- Standard XI Unit 4, 5 & 14; Standard XII Unit 8,9,10 and Unit 13, 14, 15 & 16
Study all the books related to Assam's History & Geography, Assam Politics (read e-magazines, newspapers)
Additional Standard books for GS paper
Indian Polity by M Laxmikanth
Indian Economy by Ramesh Singh
India's struggle for Independence by Bipin Chandra
Indian History & Culture
India's Struggle for Independence by Bipin Chandra
A New Look at Modern Indian History by B L Grover & Alka Mehta
World History
Mastering Modern World History by Norman Lowe
India & World Geography
Certificate Physical & Human Geography by Goh Cheng Leong
India: A Comprehensive Geography by D R Khullar
World Geography by Majid Hussain
Indian Society
Social Problems in India by Ram Ahuja
Indian Polity
Indian Polity by M Laxmikanth
Introduction to the Constitution of India by D Basu
Our Constitution by Subash Kashyap
International Relations
India's Foreign Policy by V P Dutt
Rethinking India's Foreign Policy by Rajiv Sikri
Economic Development
Indian Economy Since Independence by Uma Kapila
Indian Economy Key Concepts by K. Shankarganesh
Latest Economic Survey and Budget
Ethics, Integrity & Aptitude
Ethics, Integrity & Aptitude by G Subba Rao
The Lexicon for Ethics, Integrity & Aptitude by Niraj Kumar
Ethics, Integrity & Values in Public Services by Ramesh K Arora.
For thorough guidance on study materials you should opt for a coaching centre. While preparing for a highly competitive exam, self-study won't serve enough. To understand the real competitive environment, you have to step out of your study room.
Consult one of the best coaching institute in Guwahati and Jorhat for APSC preparation. Thriving excellent services from a long time, Borthakur IAS Academy is a renowned name in competitive government exam coaching in Guwahati.
For class details, student testimonials and other important details, check out their official website www.borthakursiasacademy.com