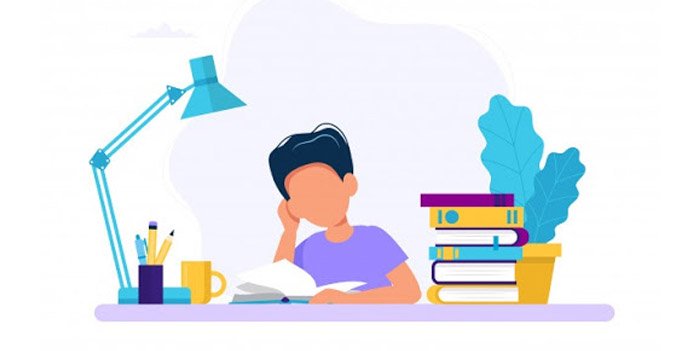 As the dates of UPSC prelims and mains have announced, aspirants must have geared up with their plan of action by now. Generally, the date is announced a year prior of the prelims but this year due to the pandemic, you are left with not even 300 days for the prelims! Not to panic because if you go with a proper plan you can crack the exam with required marks. Let's get going starting with the dates;
Preliminary exams: 27th June, 2021
Mains: 17th September, 2021
Time left: Approximately 10 months from September 2020 to June 2021
Your basic targets:
Score enough in prelims to be qualified in Mains.
Score enough in mains to be qualified to get the desirable office/dept.
If you are a beginner, phase-wise preparation will be helpful for you to achieve your targets. Let us split the preparation period to four phases with defined targets. This will provide the whole process a systematic approach and won't make you confused about your preparation.
Phase 1: 90 days (Sep, Oct, Nov 2020)
In this phase you should build a strong foundation of the syllabus by studying the NCERTs,
Choose optional subjects and finish most of them.
Read newspapers daily, atleast for 45 minutes.
Follow current affairs magazine from Jan 2020 till now.
Phase 2- 90 days (Dec 2020, Jan, Feb 2021)
In this phase you should consolidate the NCERTS.
Finish the optional subjects.
Practice answers and essay writings.
Phase 3- Almost 120 days (Mar-June 2021):
This phase is all about revision.
Take Mock tests, solve previous question papers, prepare notes, take advice from a mentor etc.
Phase 4- July, August, September (till the mains):
Prelims done. Now your primary focus will be on scoring more marks out of 1750 in mains with answer writing and revision.
Do's & Don'ts during the phase-wise study:
Do's
Make a strategy- a daily schedule and follow that.
Download, print and keep the GS syllabus before your eyes and memorise.
Watch videos of successful contenders for better understanding of the environment.
Enrol into one of the best coaching centre for UPSC in Guwahati or Government exams coaching institute in your city.
Don'ts
Do Not consider studying too many books. Select 1-2 books for one subject that you find easy to follow and stick to them.
Do Not become monotonous. Try relaxing by doing some pass time activities. Take short tours, small drive or ride with good friends.
Pro Tips:
Try to make smart notes! It means your notes should be so concise that a one-page note should remind you of one chapter of a book. Keep making your notes more concise with each of your revision.
Practise writing answers and solve at least 200 mock tests. Make your answers clear, logical and structured.
Connect and correlate current affairs in your answers. This will show your connection with the real world above and beyond just bookish knowledge.
Lastly, a structured guidance is indispensable in the cut throat competition of UPSC, if you want to succeed. You might know what to study and what not, but to achieve those desirable marks, includes few inevitable techniques.
It is advisable to find out the best coaching institute for UPSC in your city and enrol into that coaching centre for UPSC for increasing your chance to get into the coveted services of India.
Since a long time Borthakur IAS academy is been excelling to provide the finest coaching in Govt. competitive examswith exemplary success rates. Having branches in Guwahati, Jaipur and Jorhat this academy can be the ideal option for UPSC aspirants. For more details check out their official website http://www.borthakursiasacademy.com/