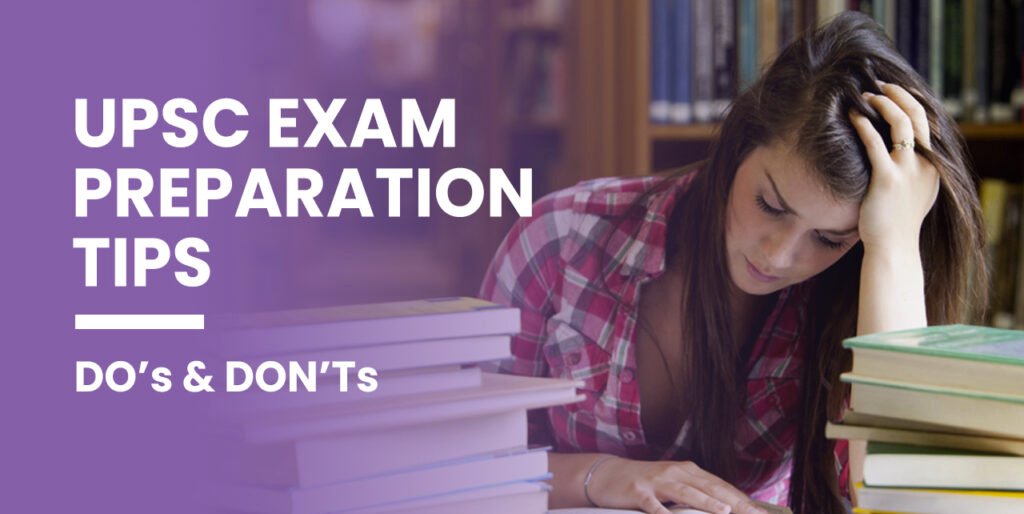 The Indian Civil Services is regarded as the country's most prestigious services for which lakhs of aspirants apply every year. Though lakhs of aspirants apply for this exam, only a few can crack and get into the services who have prepared very strategically and consistently. Preparing for UPSC is not so easy and not that tough as well if you have a proper study plan and you will be consistent enough to follow that.
So here are some Do's and Don'ts to follow for a successful UPSC preparation:
DO's
Make a proper study plan
First thing first. It is very essential for UPSC candidates to have a proper plan to cover the vast syllabus. Candidates should prepare advance short-term and long-term study plans accordingly.
Solve Question papers As Much as possible
Solve previous years UPSC question papers, practice papers, and take mock tests as much as possible. It will help you to understand the UPSC exam pattern and manage your time better.
Choose Optional subjects you're comfortable with
Choosing the optional subject is a complicated decision. So, try to select them considering factors like educational background, interests, and level of comfort.
Give special attention to Current Affairs
Read newspapers, news blogs and general books for updating knowledge on current affairs. It will enhance your reading and writing skills too. For better preparation, it is advisable to enrol into a good coaching centre.
Balance Time between all the subjects
Time management is very important in all exam preparation. You should learn to balance time to prepare all the subjects (topics, sections, and stages) equally of the exam.
Self-study is recommended but when you're preparing for India's top services, you must need the right mentors, guidance and tricks. Therefore, choosing the right and best coaching centre for UPSC examination preparation is very important.
---
---
DONT's
Do not ignore the syllabus
UPSC candidates should stick to the UPSC syllabus and complete it first as every year most of the questions are based on the given syllabus. Also, you shouldn't ignore NCERT textbooks, as there are some questions based on fundamentals too.
Don't consider too many materials
Avoid buying or collecting too many materials to study. This will be a waste of time. Instead, focus on learning and understanding important issues and events that have a hold on various topics.
Don't think any topic lesser than others
Few aspirants focus only on all General Studies papers and leave optional and vice versa for others. Don't do that, instead have a balanced approach for all the papers.
Don't overdo
You should not overstudy, it will badly affect your overall preparation. Instead, take breaks, relax and spend some quality time on things you like to do.
---
Conclusion
Hope these tips will be helpful for your UPSC exam preparation. Don't stress too much, relax and follow these tips to excel in any competitive examination. For a smarter preparation of UPSC, you can also visit Borthakur IAS Academy official website.