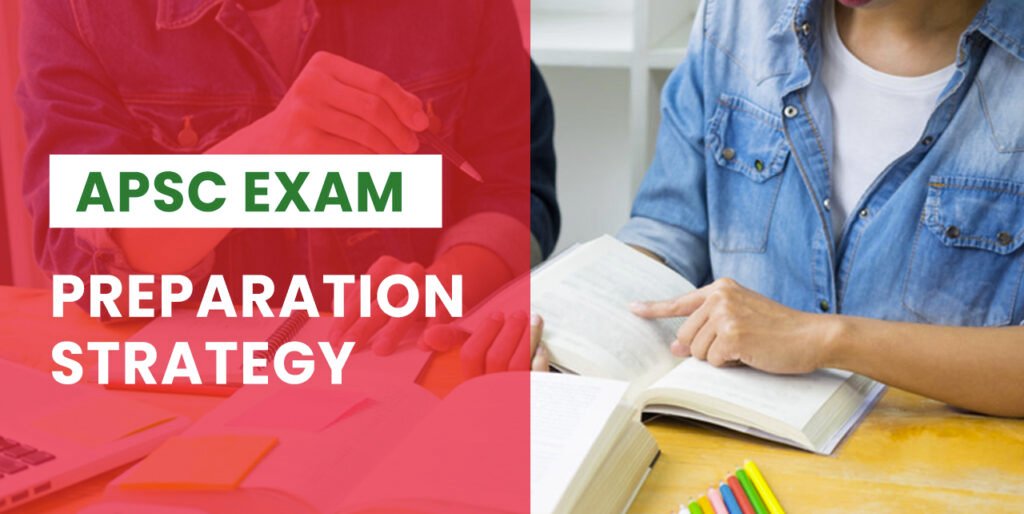 APSC(Assam Public Service Examination) is a constitutional state commission that conducts Assam State Civil Service Examination for recruitment of state civil servants. Like UPSC, it follows the same pattern of examination namely Prelims, Mains followed by a Personality Test.
To prepare for APSC examination the aspirant needs to follow a smart strategy followed by the updated study materials. Current Affairs play a huge role while preparing for such an examination.
In this article, we are going to cover some of the strategies that will help you crack this much-coveted examination. These strategies will not only help the full-time aspirants but also the working professionals.
Be clear of the APSC exam pattern
Before getting into the course details or syllabus, you need to get acquainted with the exam pattern. You need to plan a strategy and a specific approach for all the three stages of the examination. For a first-timer, it is highly recommended to prepare for APSC examination at least 9 to 10 months before the APSC CCE(Prelim) Examination. Note, the timeline may vary from individual to individual depending upon learning and understanding capacity of the individual.
Choose optional subject that interest you
While preparing for the examination, it is important to choose an optional depending upon the area of interests. You need to fall in love with that subject so that you can read it again and again without losing interest. This will help you not only in your prelims but also in your APSC mains preparation.
Prelims preparation
To start your APSC prelims preparation you can start with standard books like Lakshmikant for Polity along with the NCERT books. The NCERT books can help you build the foundation of the static portion with which you can complement your preparation by other books like RS Sharma for History and Khullar for Geography.
Revision is the key
No matter how much you consume through reading various books, the key to your successful preparation will always be a good revision. Revising the topics weekly helps you retain the same for future. The human mind tends to forget things after two days. Therefore to make the preparation stronger you need to revise your notes quickly and thoroughly.
Conclusion
These are some of the smart strategies you can follow when it comes to prepare for APSC exam preparation. You can apply them to your daily study routine and reap the benefits for the same.
Last but not least if you want to know more details about the APSC exam or coaching courses you can visit Borthakur's IAS Academy's official website.